Scotchgard
Scotchgard means protection. And that means you can rest easy knowing the leading name in protection has you covered. Keep your things looking good longer with Scotchgard Products.

Making the things you value last longer

It looks wonderful now...help it stay that way with Scotchgard Protector for Carpet and Upholstery.
Keep your home cleaner, fresher, brighter ... longer:
Helps protect against both oil and water based stains
Helps carpet fibers resist soiling
Helps spills blot up before they become stains
Helps stains release more easily when carpet and upholstery is cleaned
Helps carpet and upholstery stay cleaner longer
Effective against fruit drinks, soft drinks and frozen fruit treats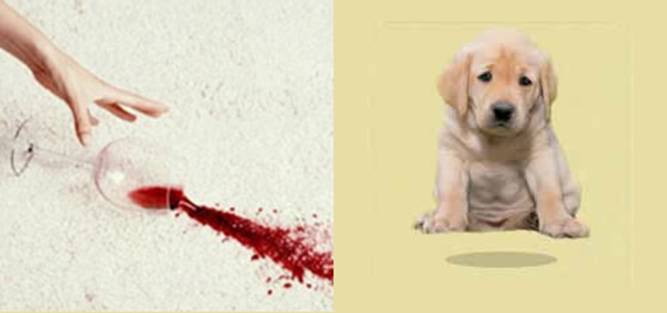 Oops...I had an accident, Are we still friends?
Improves vacuuming
Vacuuming is actually more effective with Scotchgard Protector. Dirt is more easily picked-up, and fewer passes are required with the vacuum.
Simplifies spill cleanup
Scotchgard Protector helps keep spills from becoming hard-to-remove spots or stains. It repels liquids, so spills can be blotted up quickly and easily.
Professional application
The best time to apply Scotchgard Protector is right after cleaning; your professional applicator can do it for you. Regular vacuuming and prompt cleanup of spills will help maintain the bright, freshly cleaned look for a long time.