Residential Carpet Cleaning
Residential Carpet Cleaning
Deep down steam cleaning.
Dirt is extracted not rubbed deeper into your carpet from a bonnet. When you have your carpets cleaned by Nichols carpet cleaning, the only things you lose are spots, stains, odors, and ground in dirt!
Learn more
Upholstery cleaning
We clean all types of upholstery with outstanding results. Deep down steam cleaned dirt is extracted, not just rubbed down deeper into your upholstery from a bonnet. Don't leave your dirty upholstery on your clean carpet, let the pros at Nichols carpet cleaning take care of all your upholstery needs!
Learn more
Tile stone and grout cleaning and sealing
Don't be embarrassed by your homes dirty and dingy tile, stone, and grout. Nichols powerful equipment gets your hard surfaces sparkling clean!
Learn more
Carpet Deodorizer
Deodorizers can be used on your carpet to eliminate odor and leave them smelling fresh. Read more about our method to elimate carpet odor in your home. Learn more
Contact Us now for your free estimate!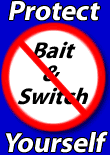 Why? Because you're bombarded with misleading advertising, confusing claims and simply bad information.
From super-low prices and high-pressure sales - to unqualified technicians and near-worthless methods - how do you ever find a qualified, competent, professional carpet cleaner?
Well show you 5 Costly Misconceptions about carpet cleaning and how to avoid them.
We offer carpet cleaning for the entire Tri valley we wrote this guide to help you better understand carpet cleaning. Now, with this information, you can make an informed, intelligent decision.
Click Here for the 5 biggest misconceptions about carpet cleaning.

Our company receptionist tries to answer every call; unfortunately there are times we can't get to every call. Your call is very important to us so we will return your call as soon as possible usually within 10 minutes!!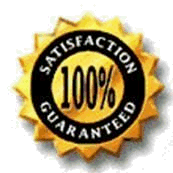 That's enough reasons to call Nichols Carpet cleaning!!!
Awards
Residential Carpet Cleaning by Nichols Carpet Cleaning is based out of Dublin CA, and provides service in Dublin, Livermore, Pleasanton, Danville, San Ramon, Alamo, Blackhawk, Ruby Hill, and the Tri - Valley region in California
©2019 Nichols Carpet Cleaning | Privacy | Licensed, Insured | 925-803-7641

Excellent Carpet Cleaning